Conference Center Parking
Please feel free to park in the South Entry Parking Structure, Lot VP 1 or Lot VP 2. Parking is $9, except for a few coin operated metered spots ($.25 for ten minutes). Weekday enforcement hours are 7 a.m.–10 p.m, Monday–Friday.
Permits may be purchased from the dispensers in the parking lots. The machines will accept quarters, $1 bills, $5 bills, Visa or MasterCard credit cards. Parking is free on the weekends unless special event parking is enforced.
Parking Map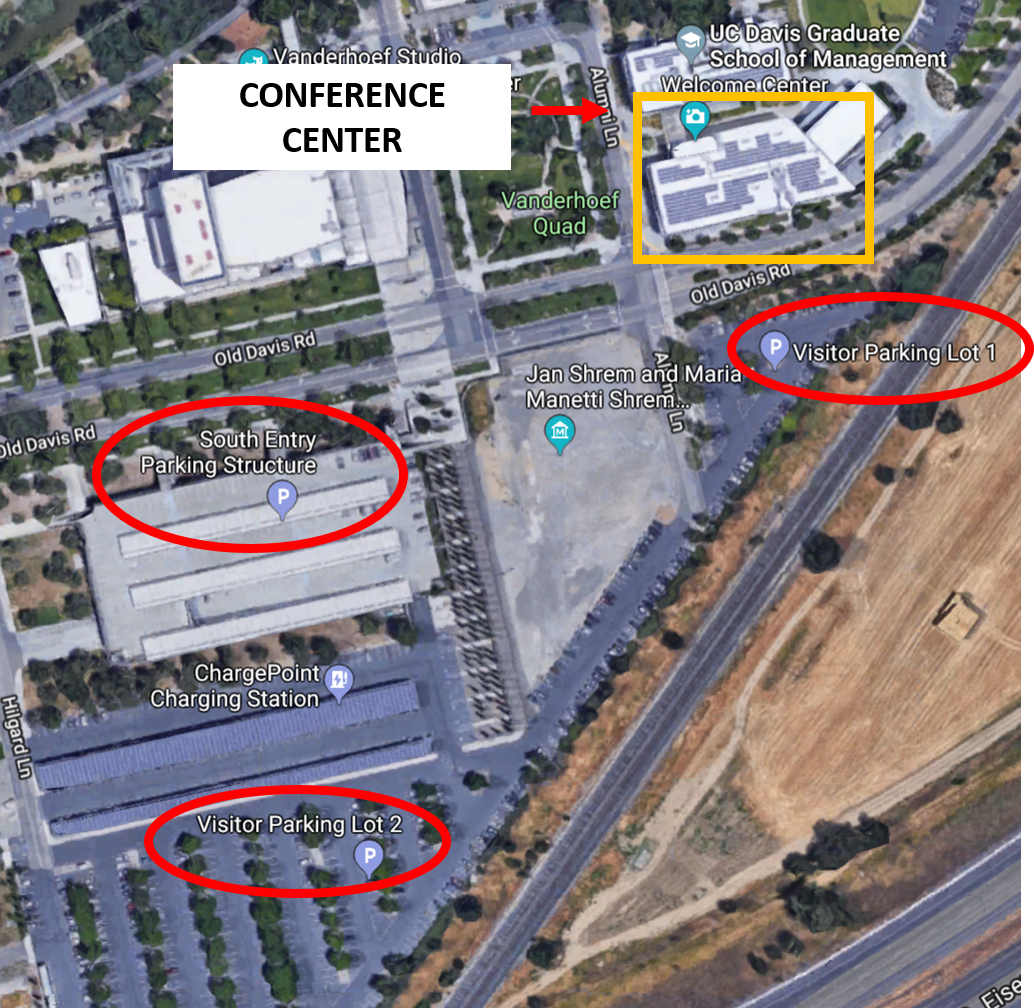 Hotels & Conference Center Location