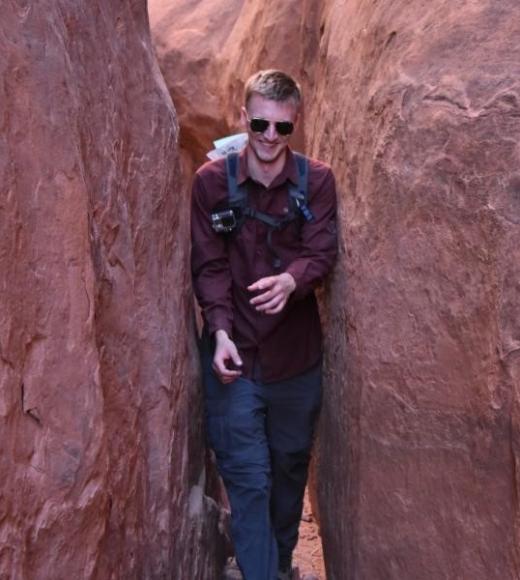 Bio
Jacob Kintz graduated with a B.S. in aerospace engineering and a minor in English from NC State University in 2019. He is currently a Ph.D. student in the Smead Department of Aerospace Engineering Sciences at the University of Colorado Boulder. 
Jacob is part of the Bioastronautics group at CU, where he is advised by Dr. Torin Clark. Jacob's research focuses on adaptive interface design and human-system teaming. He works alongside several other students and faculty in the Bioastronautics group as part of HOME. He previously interned with TRU Simulation + Training, The Spaceship Company, and MIT Lincoln Laboratory. His technical interests include spacecraft operations, flight test, avionics, and policy.
Jacob is looking forward to exploring the outdoors while in Boulder. He loves music, plans to complete his private pilot certificate, and hopes to continue an undergrad intramural basketball winning streak.